About Nancy de Guerre BA (Hons), BEd (Spec Ed)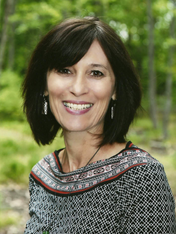 Nancy de Guerre is an experienced educator, writer and editor. For over 25 years she has nurtured her passion for words both professionally and personally. She has taught French and English in public classrooms, tutored individuals in language development, and worked in marketing, public relations and human resources in an educational administrative setting.

In various capacities and organizations, Nancy has acted as an editing consultant and copywriter for many years; she has recently applied her expert language skills to transcription work.

In addition to her Honors B.A. in English Literature and French, Nancy has recently completed a course in copy editing at Ryerson University. In 2010, she received a certificate in Family Mediation from McMaster University and her ongoing love of writing has led her to complete a number of creative writing classes.

Outside of her professional life, Nancy is a committed mom and volunteer with Walk With Me in Hamilton. She is passionate about yoga, tennis, hiking and books. Nancy is a certified member of the Ontario College of Teachers and a member of the Editors' Association of Canada.
---